Welcome to Excell-pro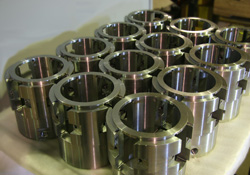 Precision, Custom &
Production machining.
If you're looking for:
- Full CNC Machining services
- Precision
Measuring
- Metal
Fabrication
-
Conventional machining
services
Excell-Pro Machine Shop can fulfill all your machining and fabrication needs. We offer CNC machining services that meet all of our customer's expectations. With our experienced personnel, and leading-edge technology, we are committed in providing you with the highest quality of service possible.